Whispering Pines believes that our youth and children need to experience life on the farm. Coming out of the house and into the pasture, off concrete and into the dirt! Learn how to care for livestock. Work with their hands. We have the only Dairy sheep 4 H club in the US and the only licensed Sheep Milk Dairy in South Carolina. We also have a therapeutic division that is very costly as well. We want to step up our facilities from acceptable to exceptional- especially the dairy. We could use your help. 
We're hoping for like minded people to help support what we're doing here.
Donations are used to help the farm, dairy, livestock and the children that we serve. You can choose to donate below or contact us for a list of feed, equipment, supplies or items that would help us continue to do our work. We can always use help from professional licensed electricians, plumbers and contractors.
Debbie is A MSC Missionary through North American Mission Board. If you would like to donate and receive a charitable tax receipt through her missionary page, use this link below- http://MSC.kintera.org/debbiewebster
I started a fund raising campaign- i hope this link works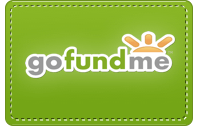 The Donate button below is used through Paypal, which keeps a percentage and holds the money in an account to pay for feed and other supplies.